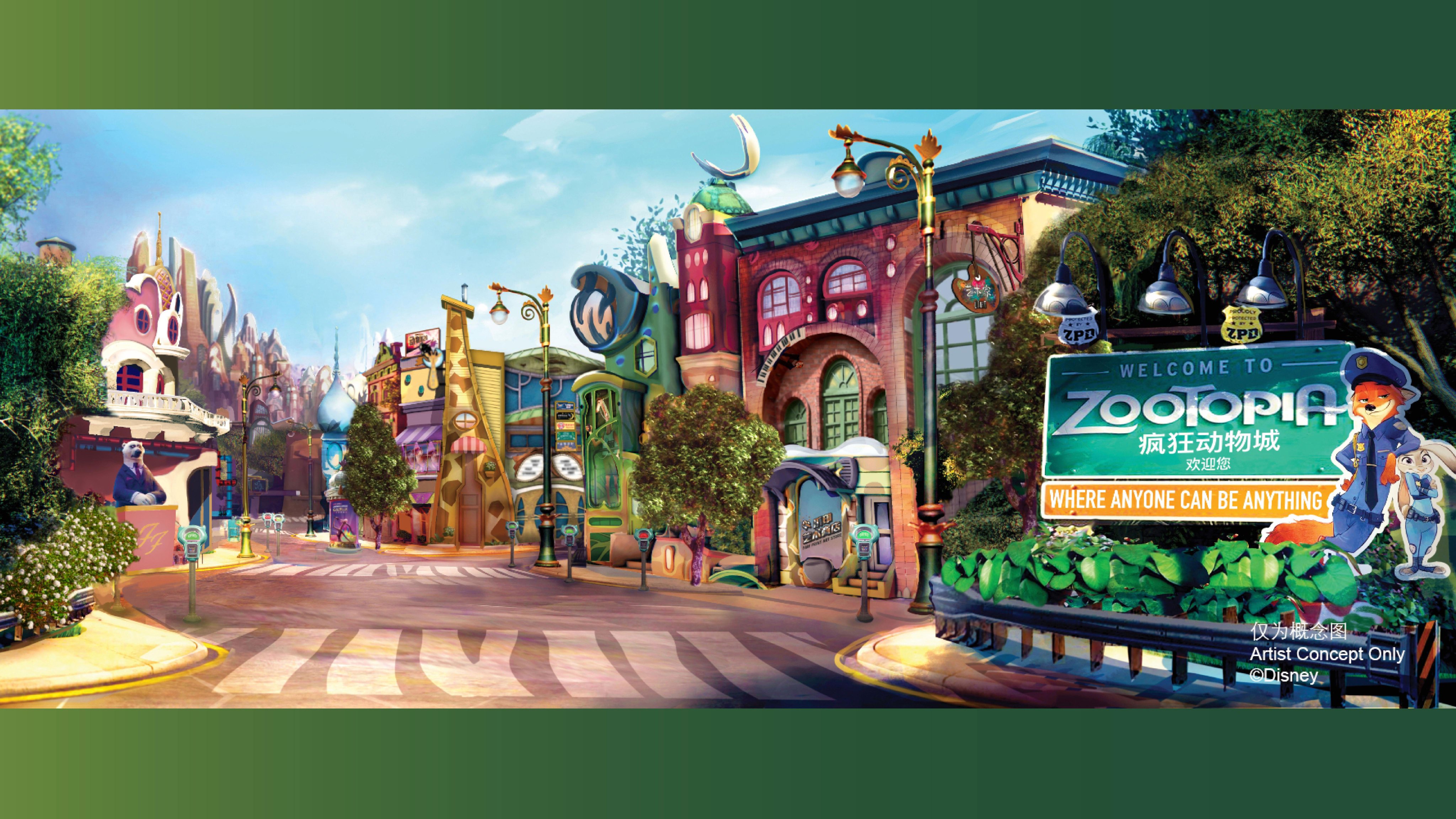 Greetings ladies and gentlemammals!
After many years of slow news and leaked drone photos, we finally have some major updates on the Zootopia land in Disneyland Shanghai! This park has been under construction for over four years now, but despite a global pandemic, it is almost complete and ready to open! While they don't have an official opening date, they have said it will be open by the end of this year.
We've shown off some of the animatronics made for this place in the past, but this is way bigger than that. We have photos, we have concept art, we have videos, we have rides, and we have ice cream! Check it out down below!
First up, we have some photos from inside the actual park! All these images come to us from @DrewDisneyDude and @DisneyParks on Twitter (yes, we're still going to call it that, even if we've changed the logo in the sidebar) and the official Disney Parks Blog.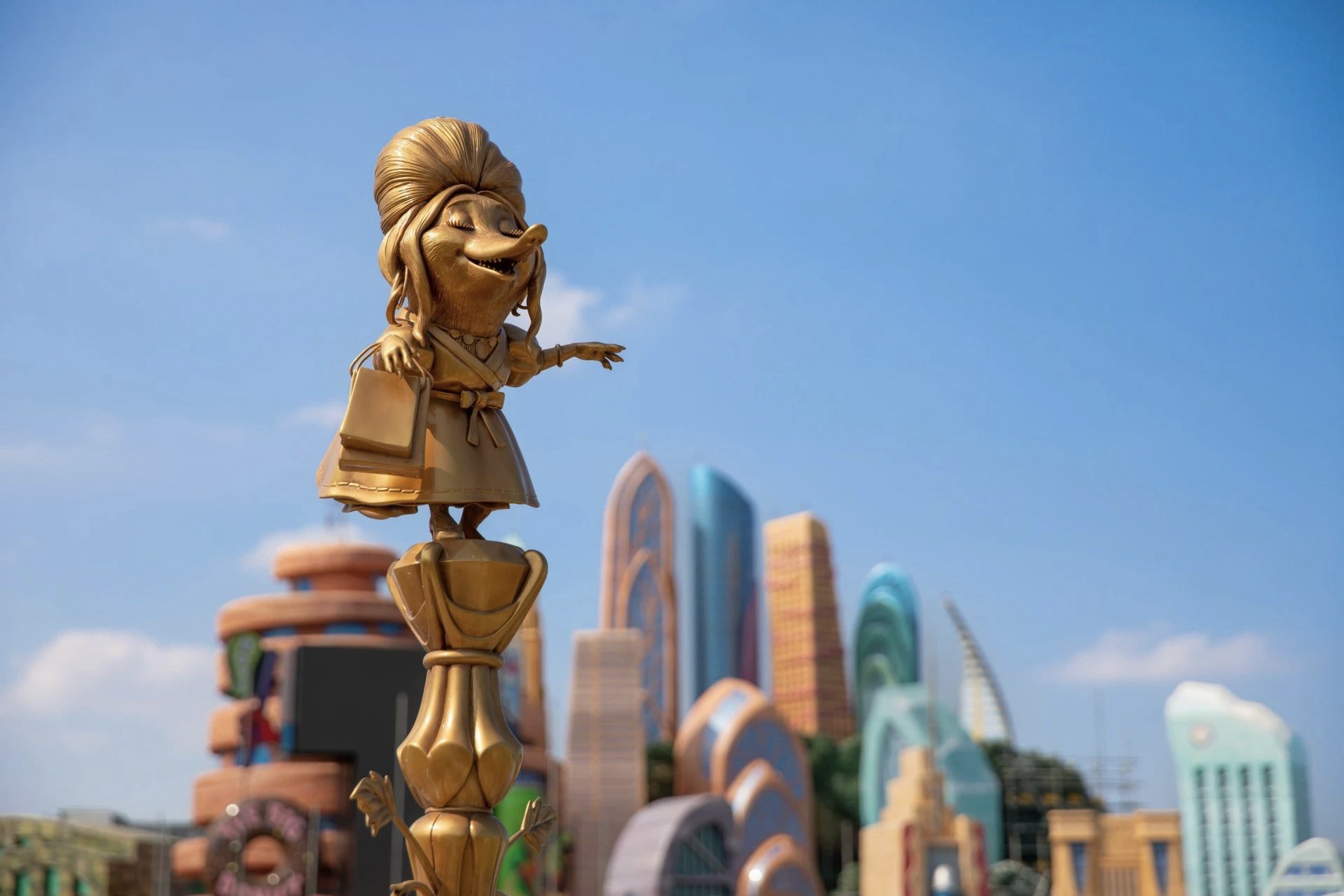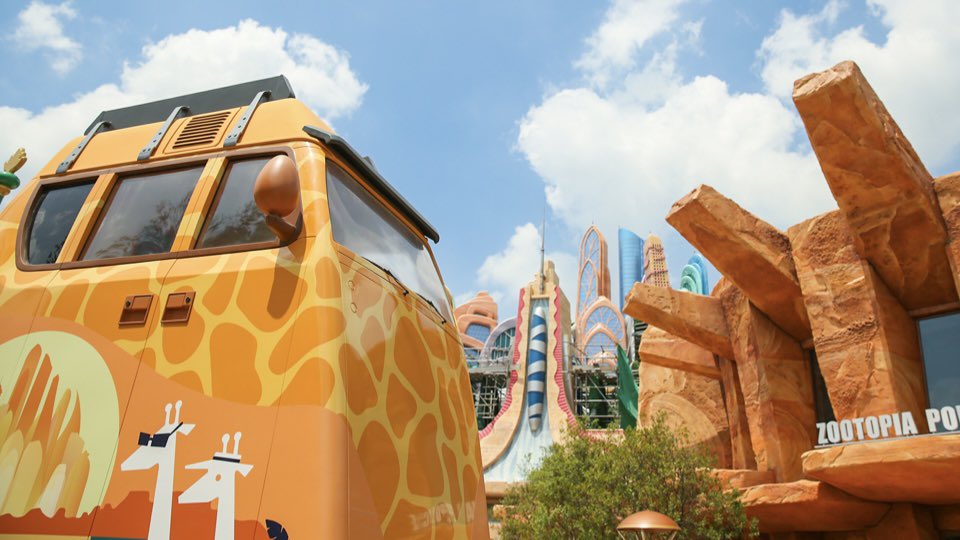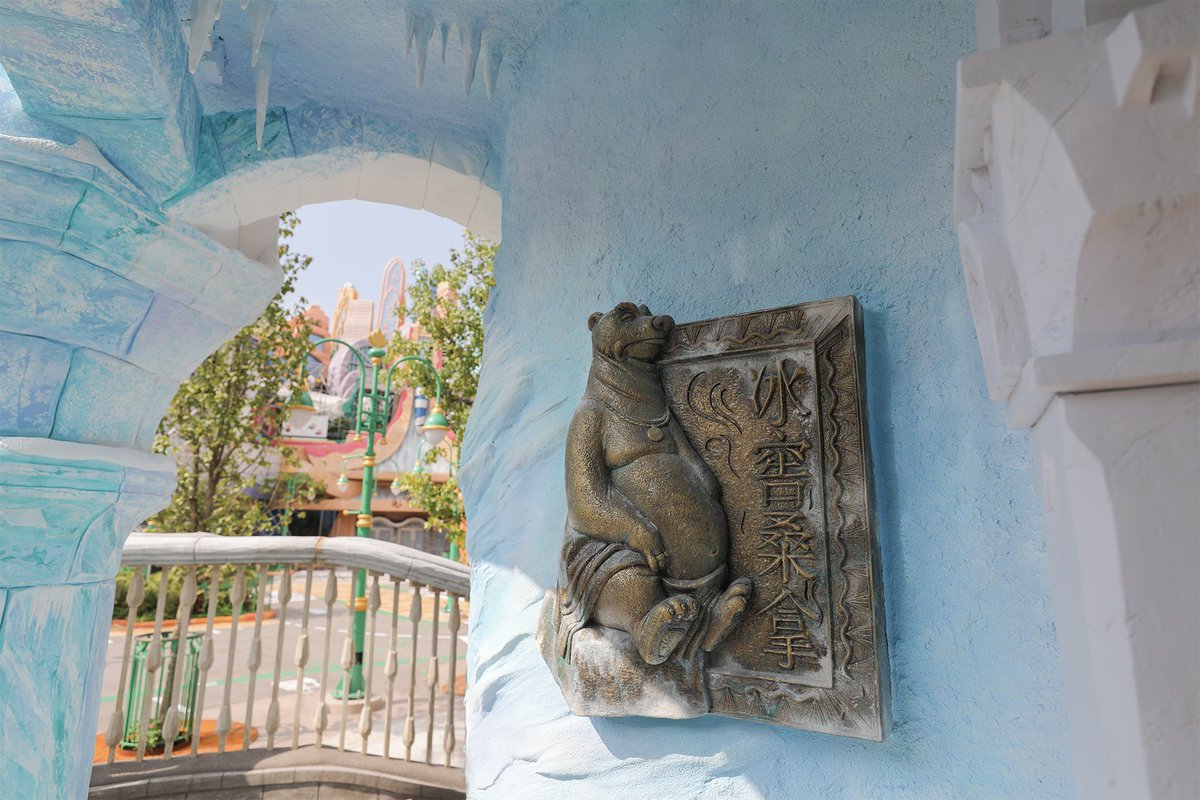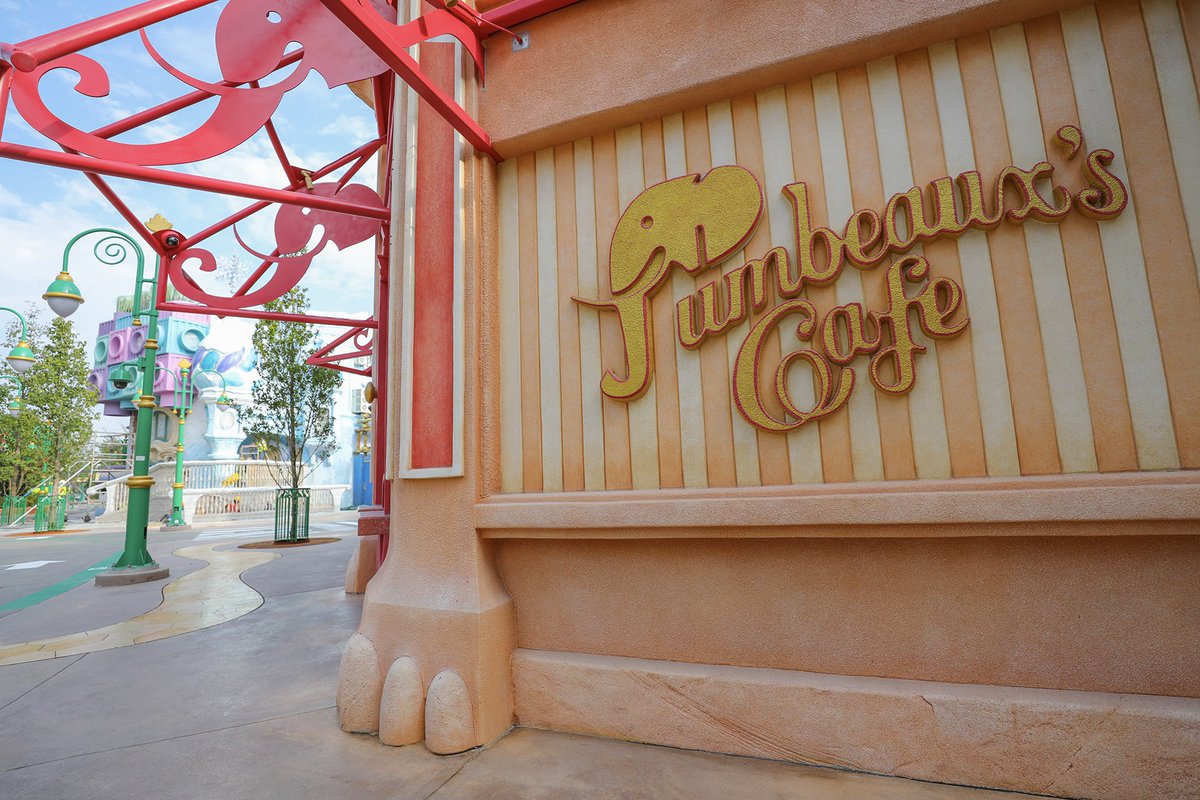 And that Jumbeaux's cafe isn't just a facade! It's a fully realized ice cream parlor where you can purchase your favorite Zootopia-themed treats! They'd better be scooping it with gloved trunks, other wise that's a health code violation.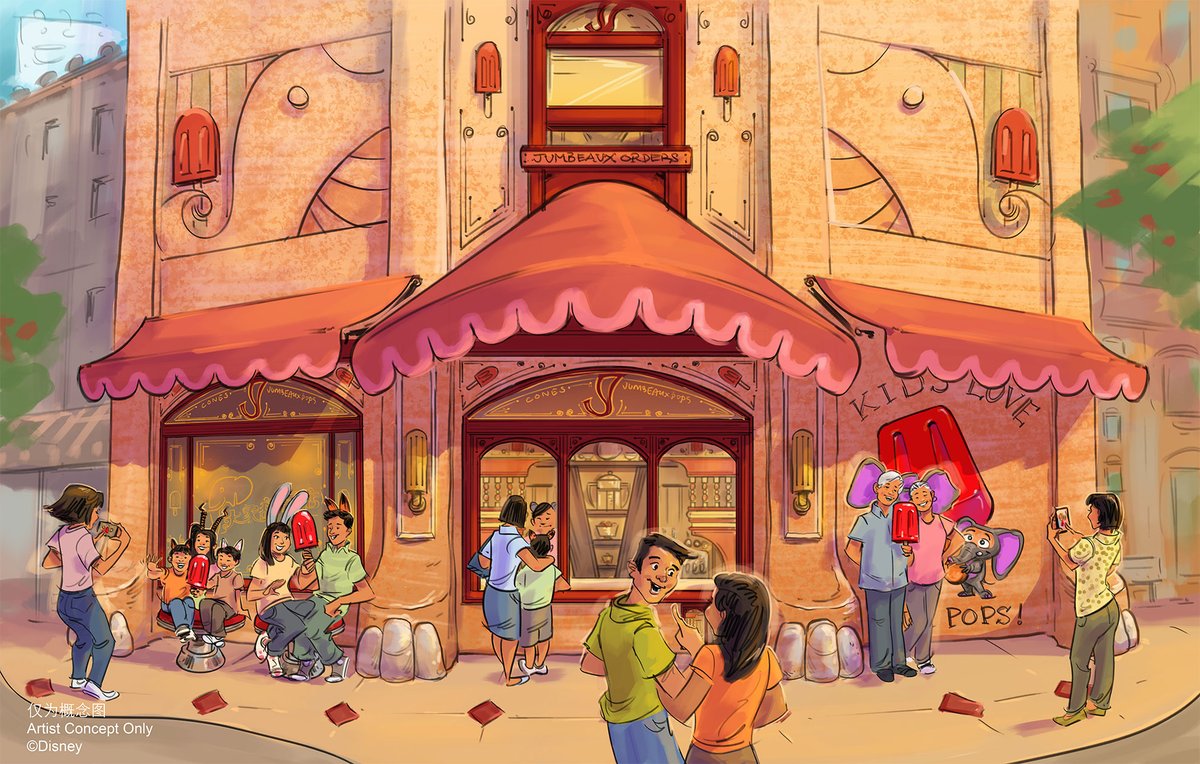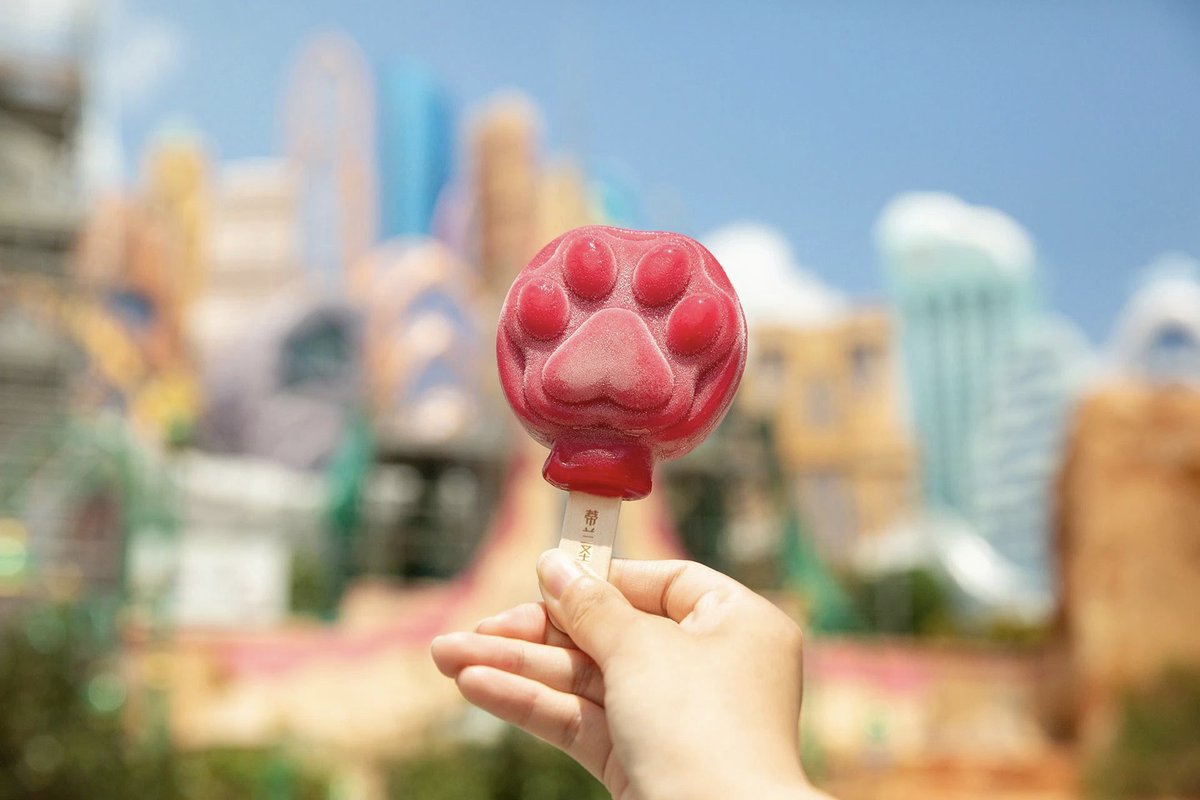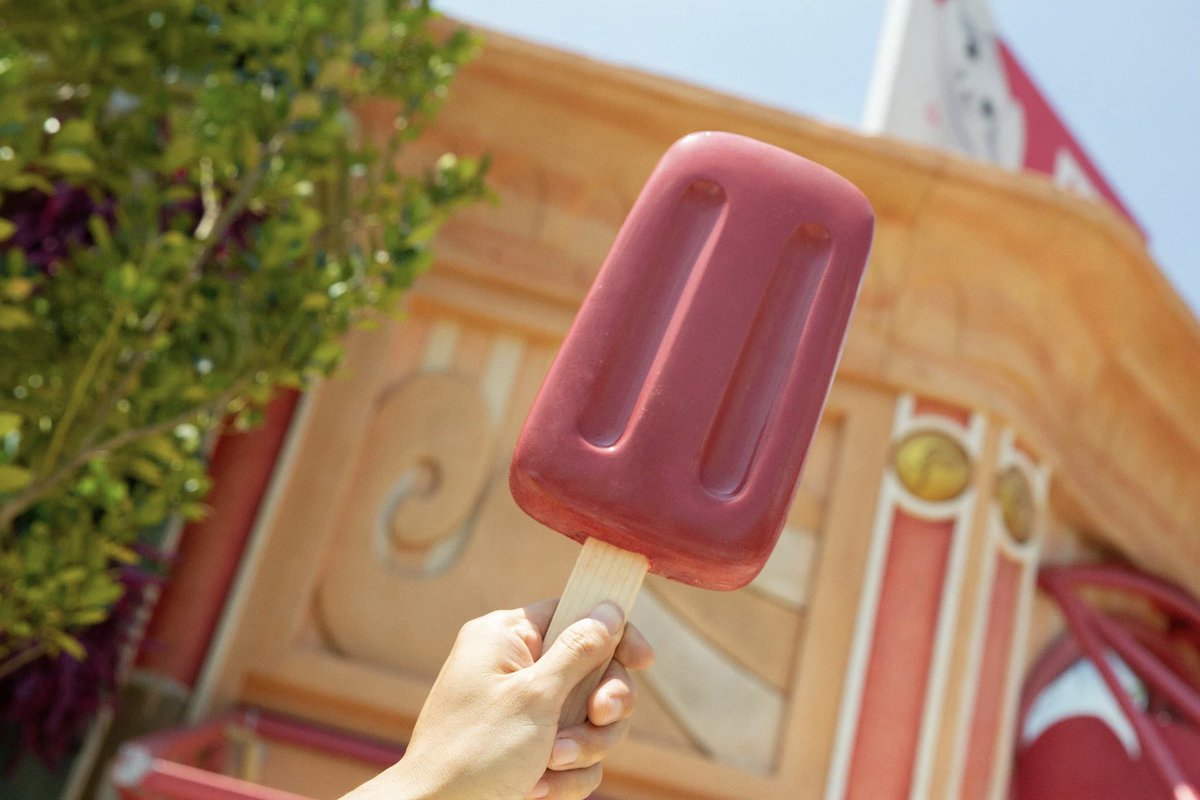 While not quite the size of the Jumbo Pop that we saw in the movie, that is still one seriously hefty popsicle!
Next we have some concept art that Disney has produced, showing a bit of the park itself. Better be ready to get wet if you go by that elephant!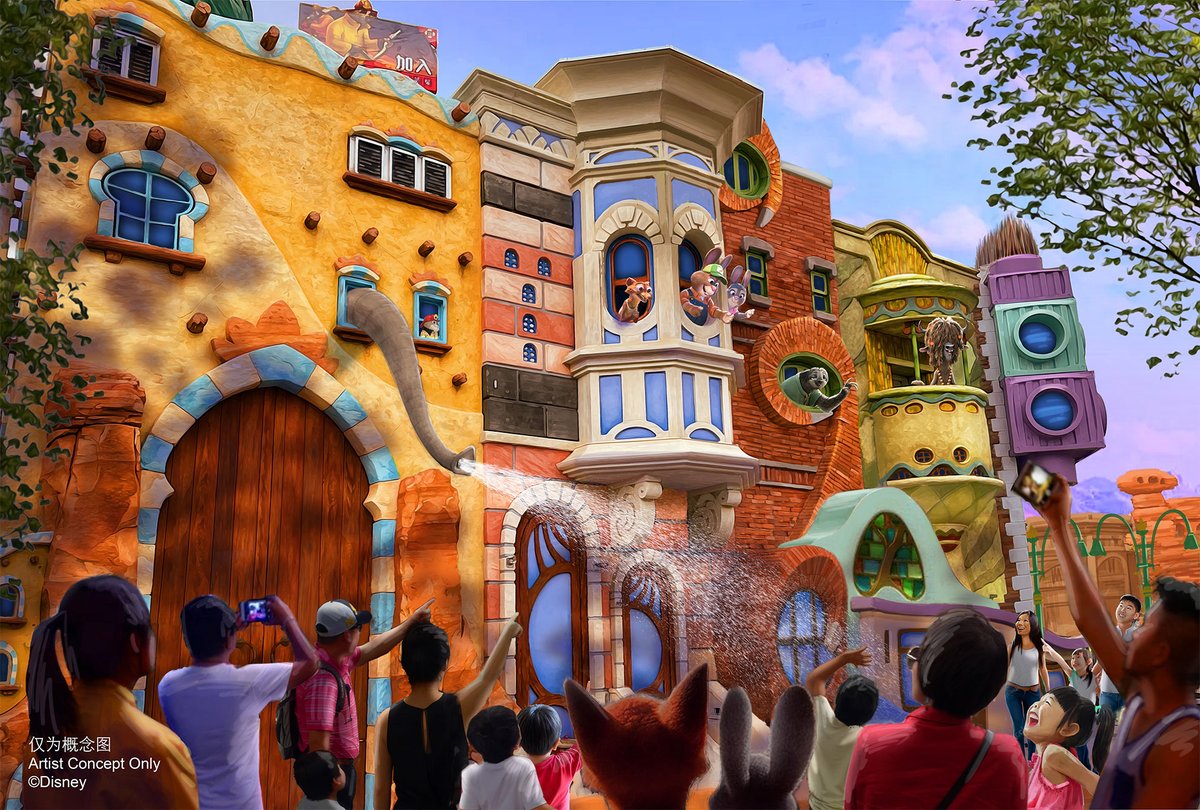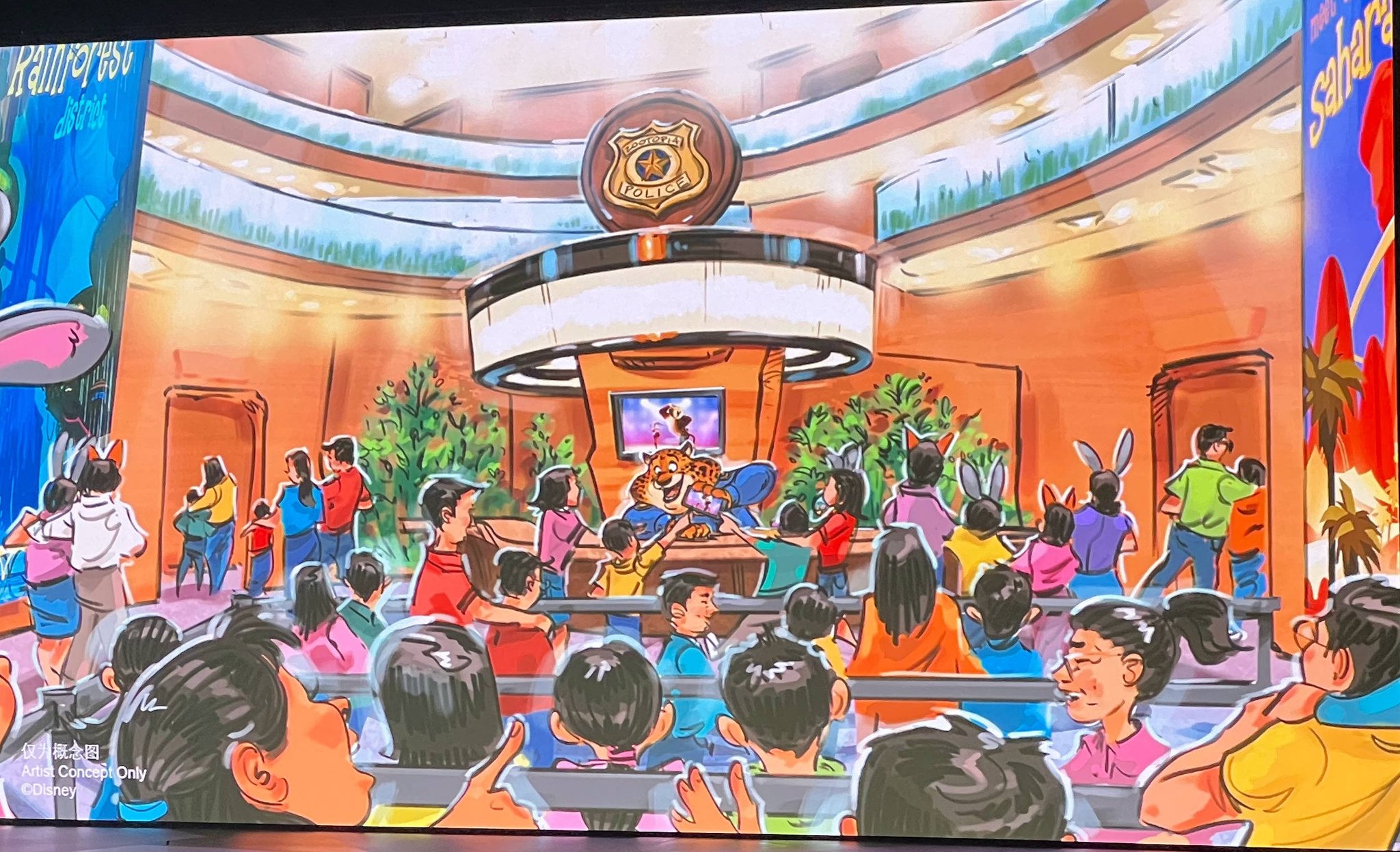 And now the main attraction- an indoor ride called Zootopia: Hot Pursuit! You get to ride alongside Nick and Judy in a chase following a daring jailbreak! First up is some videos featuring an animatronic Chief Bogo in the Pre-Show.
FIRST LOOK: Chief Bogo will be featured as an Audio-Animatronic in the pre-show for the Zootopia attraction at Shanghai Disneyland. pic.twitter.com/2kBiSaFqAP

— Drew (@DrewDisneyDude) September 5, 2023
Followed by some footage of the ride itself!
FIRST LOOK: On-ride footage has been released for the Zootopia attraction at Shanghai Disneyland. pic.twitter.com/kxynUWEqxf
— Drew (@DrewDisneyDude) September 5, 2023
We have some photos of the animatronics too!
Finally, we have concept art showing some of the ride's story. According to Disney Parks:
Set after the Walt Disney Animation Studios film's timeline, residents of Zootopia are gearing up for a big concert celebrating Zootopia Day featuring Gazelle.

When you walk into the ZPD for orientation, you'll be greeted by Officer Clawhauser. Suddenly, an alarm sounds and you'll be whisked away to an emergency briefing delivered by Chief Bogo where you'll learn that Gazelle has been kidnapped — on the day of the anticipated concert!

Before you know it, you'll be assigned to back up Officer Judy Hopps and her partner, Nick Wilde, now officially a police officer, in an action-filled police chase. Here you will traverse across Zootopia's iconic terrains, sliding across the ice of Tundra Town, prowling for fugitives through the streets of Sahara Square, sharing a too-close-for-comfort encounter at Mystic Springs Oasis, and plummeting from the canopies of the Rainforest District all in pursuit of Bellwether and her gang to track down Gazelle.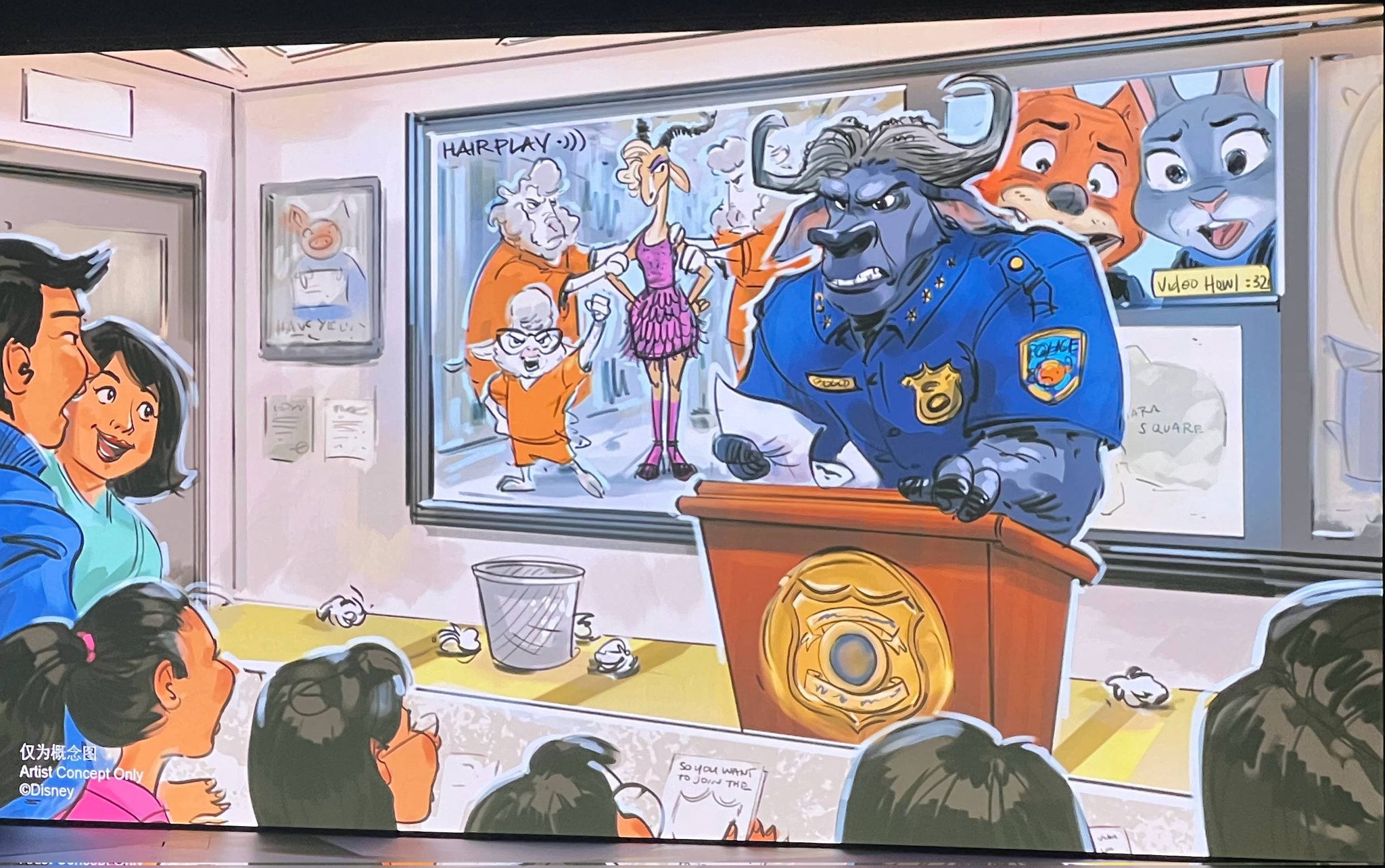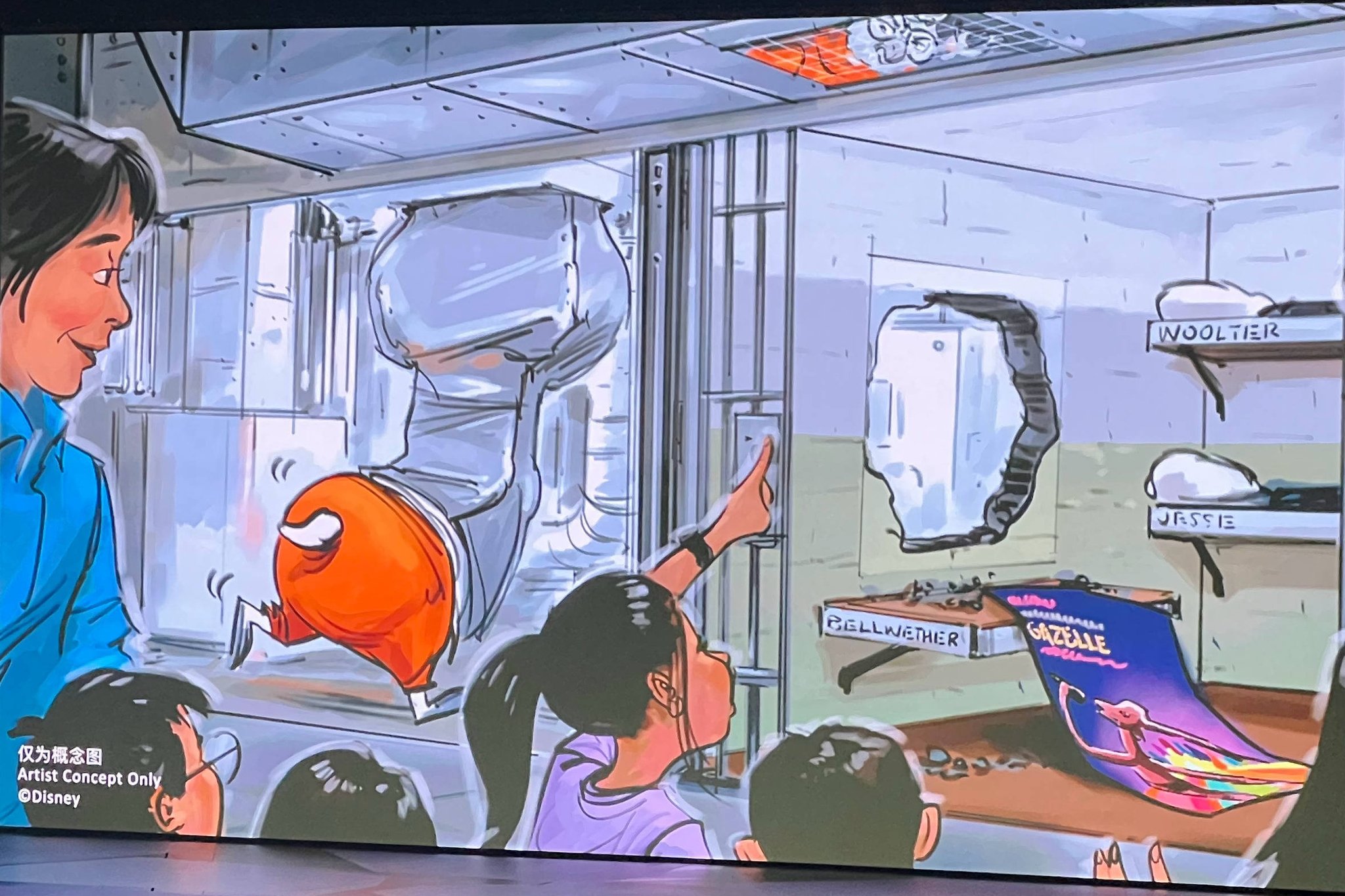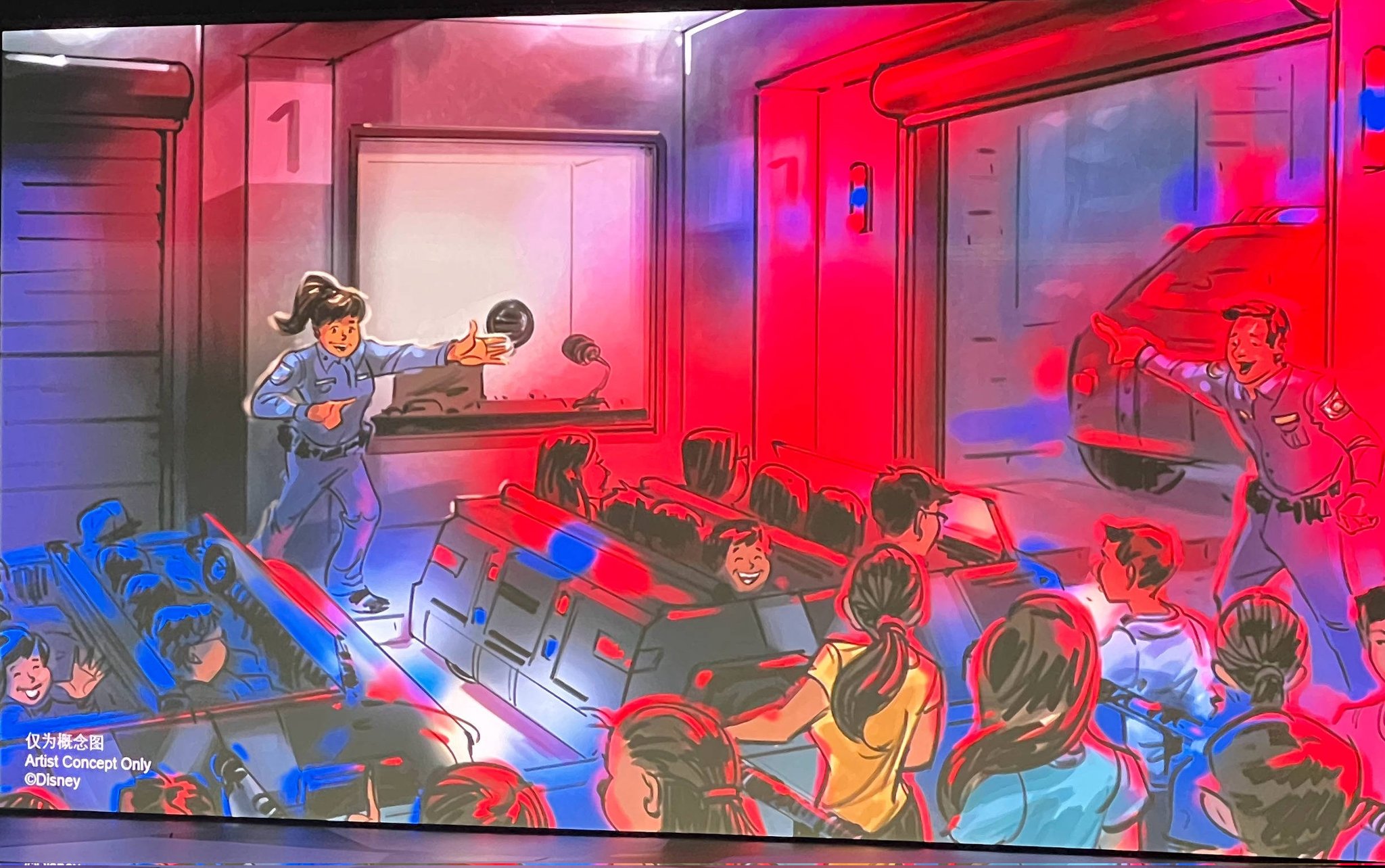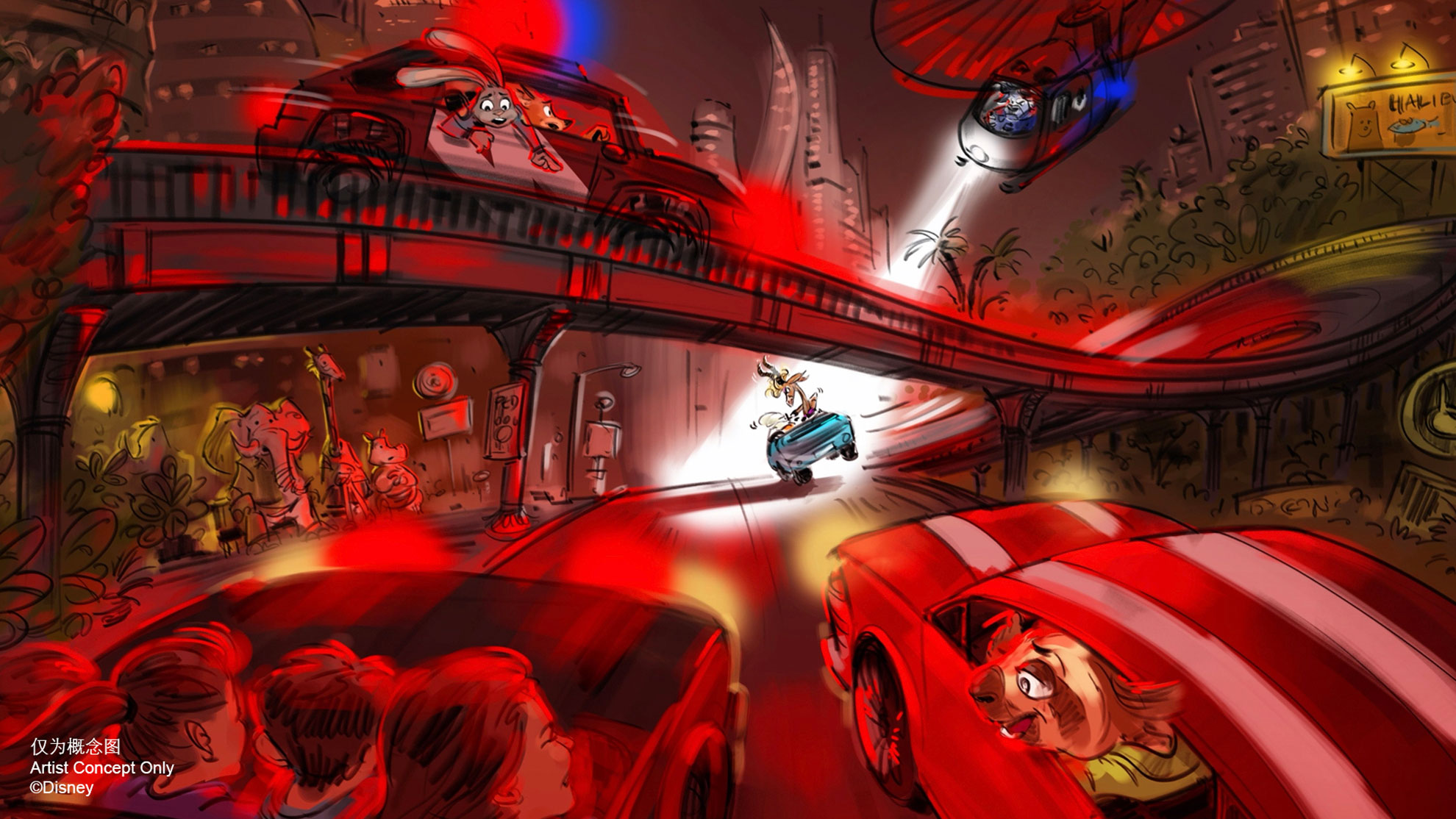 Beyond that, the merch store is called Fashions by Fru Fru, located right on Mane street. They will have lots of different Zootopia-themed merchandise, and some special areas of the store themed after Yax and Duke Weaselton. Hopefully you can still pick up a copy of Giraffic, though that's probably a rare item these days.
And that's all we have right now. This is super exciting, and I can't wait to see it all in action. We'll keep you appraised of any further news and developments, but until next time, remember, as always…
Try Everything!
-Andy Lagopus