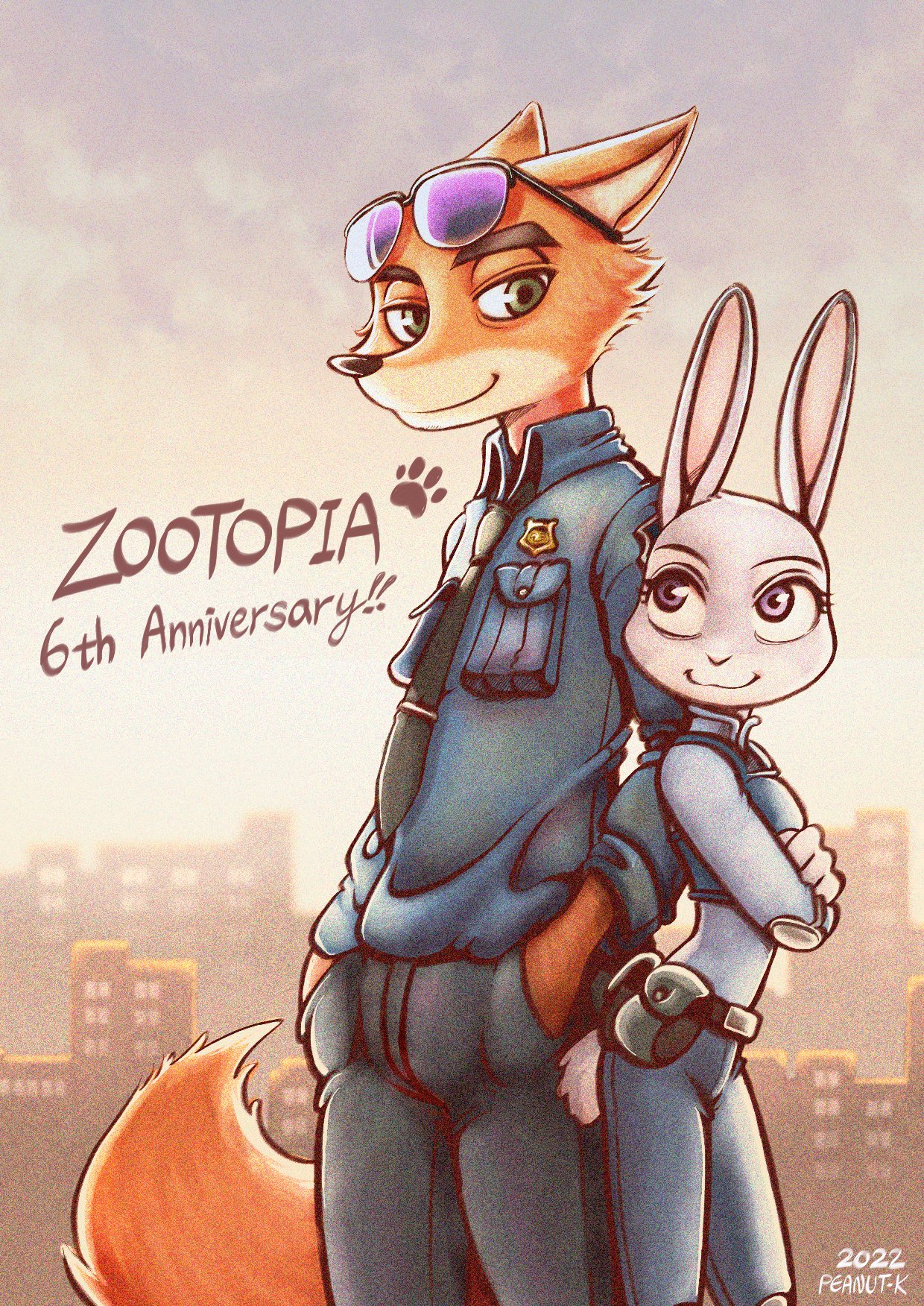 Every year I am faced with the same realization. "Holy cow. We've been going for x years. How crazy is that?!"
This year is no different, and yet I feel more excited for the future of ZNN than I have in the past. The community is going strong, of course- this is a fandom that has exceeded every expectation that one might have for it. The very fact that we've had content to share with y'all consistently for six years now is mind-boggling. I still find so much love and joy in the things you all create, and that we have the privilege of featuring here on our site. The sheer quantity of incredible works this community has come up speaks to a world of creativity that Disney has barely scratched the surface of.
And yet, they will soon be doing such scratching, as we have new official content to look forward to later this year with Zootopia+. That should spark a new wave of fans, and I can't wait to see what it bring us. I have full confidence in Trent Corey and Josie Trinidad to bring us more of the world and characters we love so much.
On top of that, we've been working on a few things here at ZNN. I was hoping to have a bit more to share with you today, perhaps pull a Brandon Sanderson and announce several secret projects all at once, but life got in the way a bit. For now, just know I have discovered something that will blow your mind. You'll have to be content with a preview of the thumbnail. Expect to hear more about that soon!
But what is an anniversary celebration without a bit of nostalgia for where it all began? Back in 2016 when I first started this site, the final thing that pushed me to take the plunge and make the first post was a song by Aviators called Impossible. Well, in honor of ZNN's 6th anniversary, my good friend Declan Flannery (aka Cerealheed) has put together a piano cover of that song. You can check that out right here!
Thank you all so much. We wouldn't be here without every one of you and your amazing creativity. Until next year, remember, as always…
Try Everything!