Randy's Donuts is an iconic donut shop in Los Angeles. You might recognize it from this famous scene from Iron Man 2. Well, the Disney animators took inspiration from this, and implemented it in their concept art for The Big Donut, which is featured prominently in Little Rodentia.
As seen in concept art (when Nick was the one being chased),
To the final film, where Judy went after Weaselton.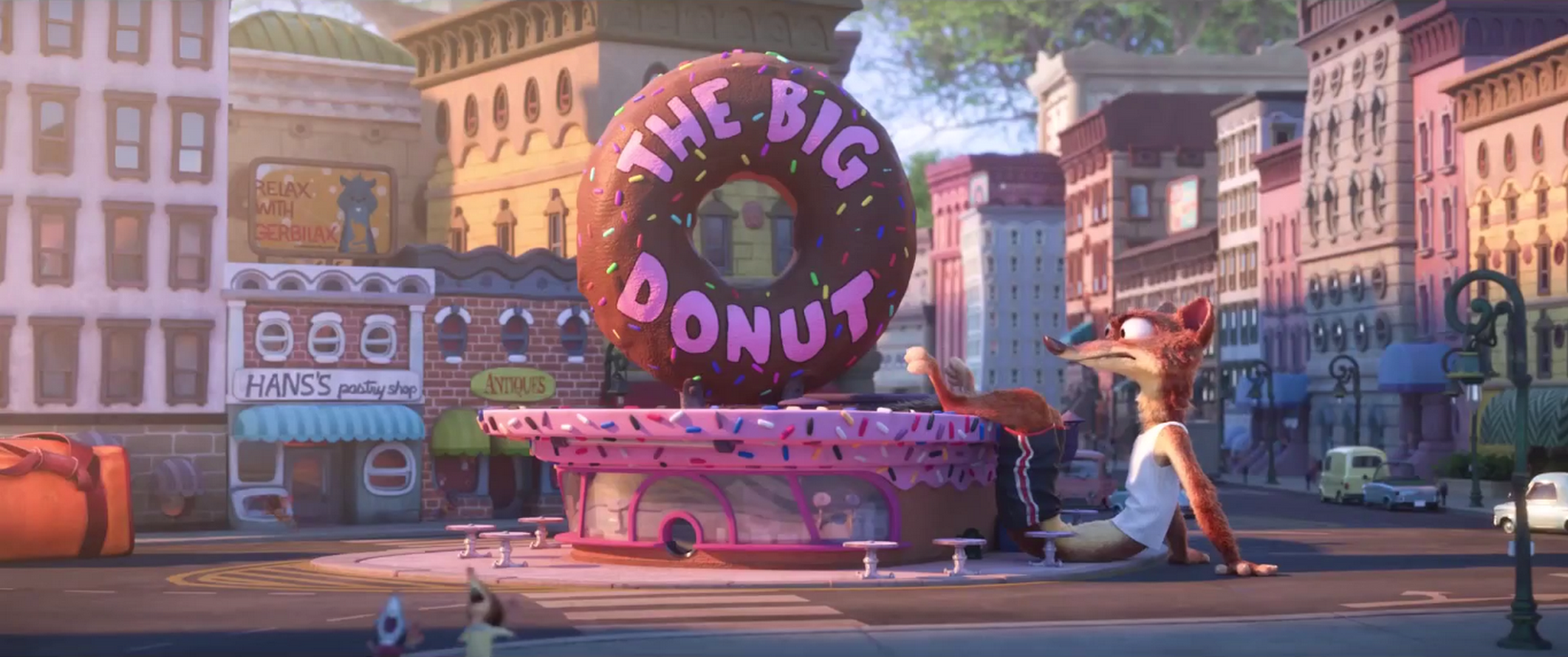 So now, in celebration of the One-Year Anniversary of Zootopia's release, Randy's Donuts has taken on the appearance of Little Rodentia's favorite donut shop. Art imitates life, and now life imitates art too. How cool is that?
The Zootopia-themed display will be up all weekend, so if you live in that part of California, you should definitely give it a try! Especially tomorrow, since that's the actual one-year anniversary!
You can find directions and see the official site (and menu) on RandysDonuts.com!