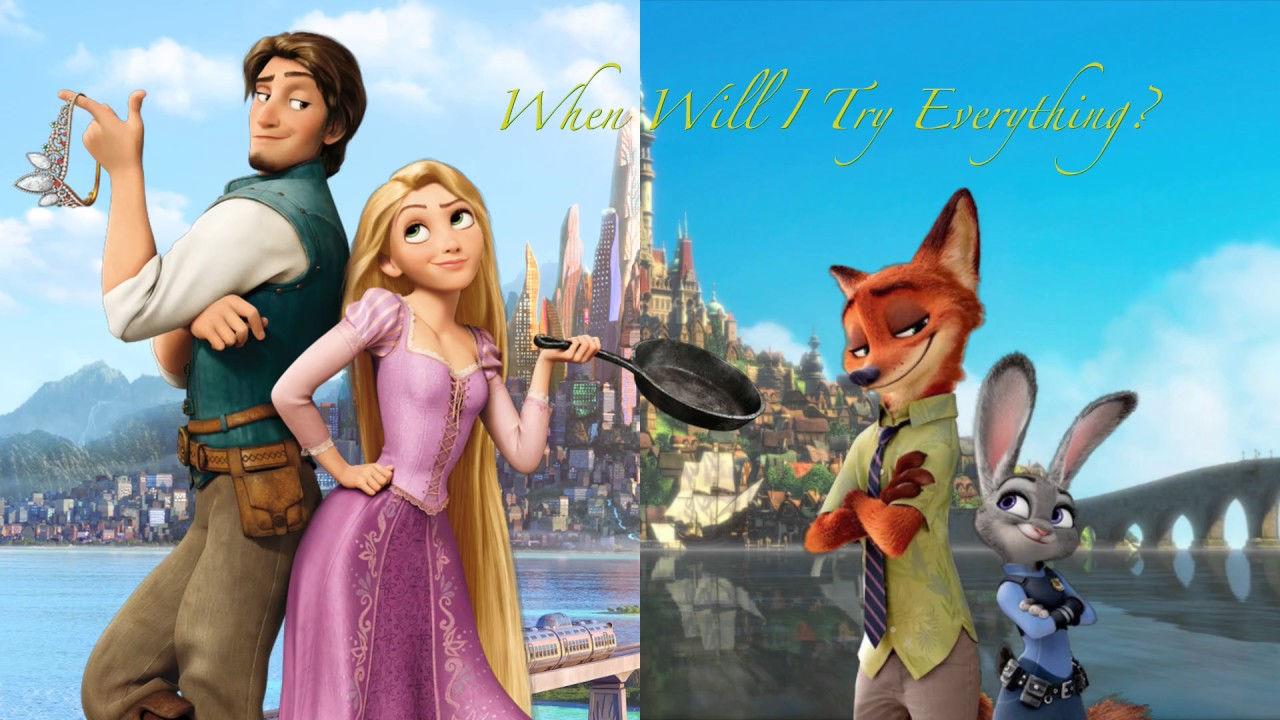 Byron Howard is, without a doubt, one of the coolest people I've ever had the pleasure of meeting. There is a very good reason they based Flynn Rider's personality off of him- he's totally just like him. They even got the nose right!
Mashin' Jams had previously done a mashup celebrating the work of Rich Moore (When Can I Try Everything Again, which fused Wreck-it-Ralph and Zootopia), and now they've put their talents to commemorating some of Byron's work. Bravo!
Give it a listen for yourself over on youtube, or after the break!