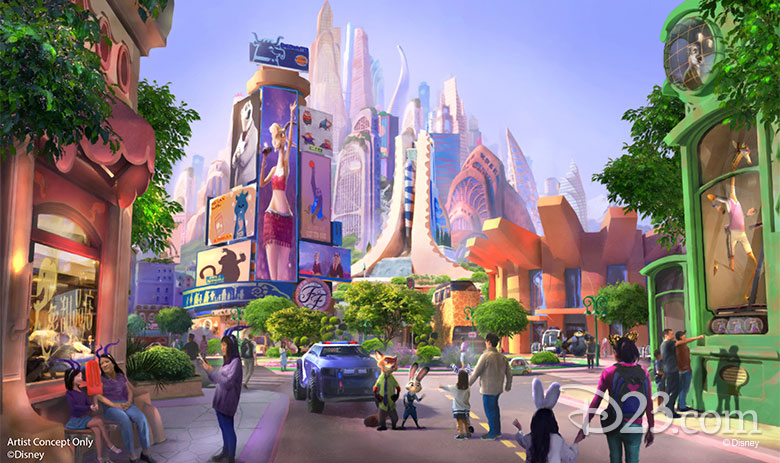 Breaking news!  Disney has just announced that they will be making Zootopia a real place you can go- coming to Disneyland Shanghai! 
We speculated in the past that they were going to do something like this in Orlando, but to be perfectly honest it's not surprising that they chose to do it in Shanghai.  The Shanghai Disney Resort opened in 2016 alongside the movie, and Zootopia was so popular in China that they chose to extend its run time there by several weeks, which is almost unheard of!  In fact, China accounts for a full one fourth of the box office $1 billion that Zootopia raked in, making it highest grossing animated film in the country's history!
This news comes to us from both the official Disney Parks blog, and from D23.  As they describe it,
"Guests will be invited to experience the mammalian metropolis of Zootopia 'where anyone can be anything,' with a new major attraction that will seamlessly blend Disney storytelling and state-of-the-art technology to bring this fan-favorite movie and its characters to life – including Judy Hopps and Nick Wilde.  Entertainment, merchandise, and food and beverage offerings will invite guests to fully immerse themselves in the Academy Award-Winning animated movie."
Construction is targeted to begin this year, but you can bet I'm already packing my bags for opening day.  This is a literal dream come true, as I'm sure many of us can agree.  As for ZNN, we will keep you informed of any and all developments we can regarding this monumental project Disney is undertaking.