Those wolves are soooo CUTE by Takamoto by takemotoarashi
Source [1]
Larry and Gary, the two wolves who snatched Mr. Manchas out for under Nick and Judy's nose, Later on, they tried to hunt down our intrepid fox and bunny after a call from Judy's folks alerted Dr. Honeybadger to the presence of intruders. in the Cliffside Lab.
However, the scene they're most famous for is this one:
And so we present a collection of Zootopia Fanart dedicated to everyone's favorite lupine miscreants. Enjoy, and don't forget to show the artists some love by clicking on the source-links.
(And please don't start a howl.)
Get your art after the break!
He Has a Name by Takamoto by takemotoarashi
Source [2]
Zootopia – Gary's Tickling Nose by Weischede
Source [3]
Gary and Larry by Sunnynoga by sunnynoga
Source [5]
A Brand New Day by Takemoto by takemotoarashi
Source [6]
Larry the Wolf request by sly-salamander
Source [7]
Zootopia Wolves and painting studies by Chicobo
Source [15]
Gary and Lary as the Ghostbusters by fairytalesartists
Source [17]
tumblr_o7zb6bcLDS1teftymo1_1280 by jsdchamp99
Source [20]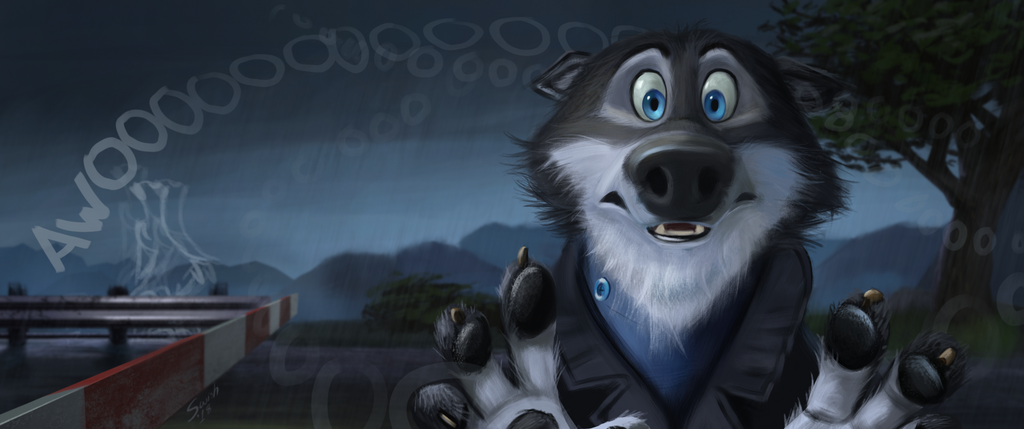 Hey, I thought we told you NOT to start a howl!
Until next time…