Hee-hee-heeee…hello again fans of Zootopia – and welcome to Day 3 of our Halloween Week Zootopia fanart collection.
Well, last year it was Nick as a vampire, and this year, the popular theme with the fanart crowd is artwork showing Judy Hopps as a witch. 
Of course, when you think about it, this is hardly a surprise; witches, sorceresses, etc. have always played a big role in the Disney films, both live action and animation.  Just recently we saw the latest incarnation of Maleficent, and a sequel to Hocus-Pocus is reportedly in the works.  And there'll be more magic in the air when Frozen 2, comes out next month.
And so, without further ado, we present a gallery featuring Judy Hopps in witch fursona. Enjoy…and don't forget to show the original artists some love by clicking on the source-links. (After all who wants to be turned into a toad?)
Mr. Deejay, I believe you know the song.


————————————–
We open with a couple of images of Nick and Judy, in their vampire and witch fursonas .
Lil Witch Judy, Lil Vampire Nick by pikaristar
Source [3]
"Double, double toil and trouble;
Fire burn, and cauldron bubble."

William Shakespeare, Macbeth, Act IV, Scene I
After all though, what's a witch without her broomstick?
Detail from our featured image.
Well…why should Judy have all the fun?
We continue with a few random images of Judy Hopps as a witch.
"I'll get you my pretty…and your little toot-toot, too."
Not exactly a witch; this is Judy as an ice-mage.
Commision Zootopia-Judy Ice Mage by gossart1323
Source [20]
And finally…never, never, EVER try to run a Pawpsicle hustle on a witch.
Bonus Pic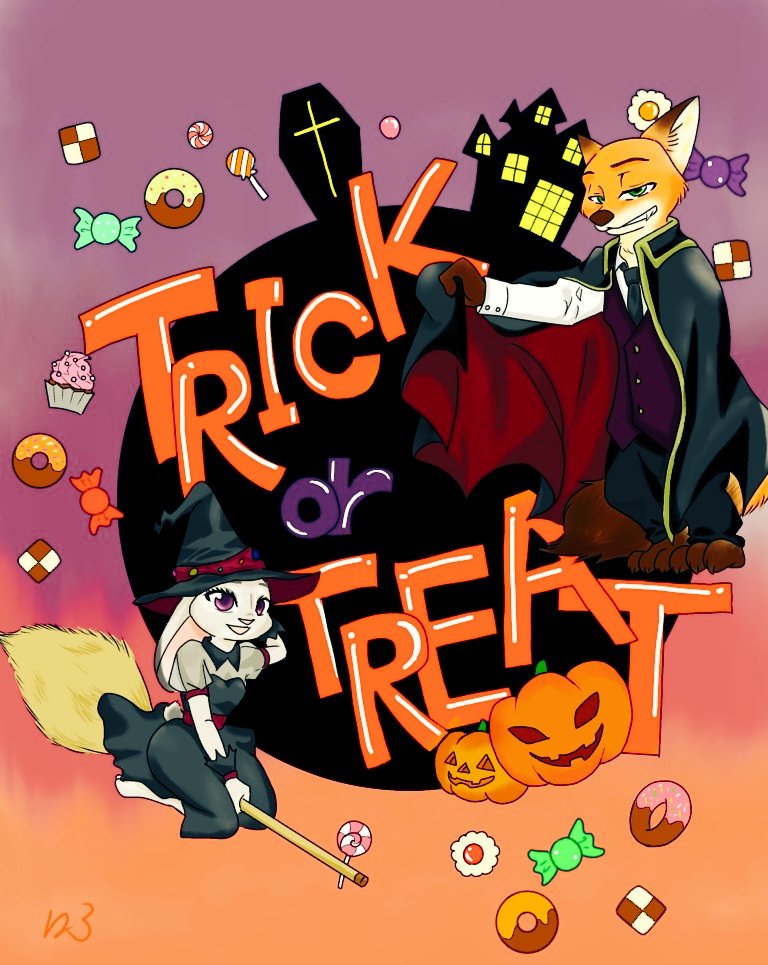 Trick or Treat by いーあーさん
Source [22]
Next up, Horror Movie Night
But until then, it would be remiss of us to talk Disney and Witches without remembering this classic gem.