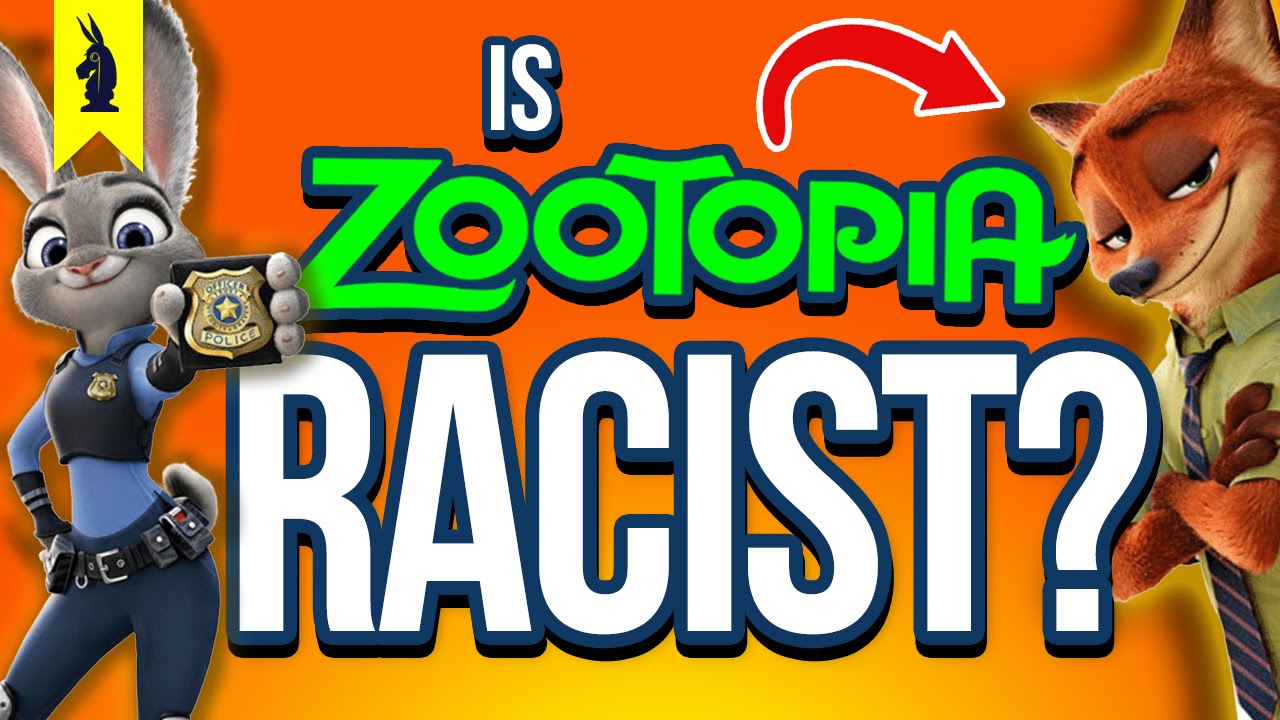 Wisecrack is at it again! In their previous video,
The Hidden Meaning of Zootopia
, they got a lot of comments asking them to discuss the racial issues present in the movie. Well, now they're out in full force, ready and eager to discuss it!
They come to some interesting conclusions, and bring up some very well-thought-out points. I'll let you see them for yourself in the video, but here's my two cents.
I agree with their conclusion that it is a very tricky thing to do a racial allegory story in today's world, and that you have to be incredibly careful if you're going to even attempt such a thing. Disney toes the line well, but there are some bits where the allegory is a bit
too
on-the-nose.
However, I disagree that the movie as a whole demands to be compared to our contemporary racial prejudices. The world of Zootopia, as they point out repeatedly, is too different from our own for human prejudices to apply to their world. The points where they emphasize that it demands to be directly compared ("A bunny can use that word..." , "Not some token bunny" etc.) are... well, I hate to say it, but they're the parts of the movie that could be cut out without losing anything. Even masterpieces aren't completely flawless, after all. You could remove those bits they pointed to and the movie, as a whole, would still be a phenomenal allegory for racial stereotyping and recognizing and overcoming your own prejudices, while still learning to handle the prejudices of others in a constructive manner.
Also, prey animals can be just as dangerous if they were to suddenly go savage in any given area. Can you imagine how much damage Officer McHorn or Chief Bogo could do if they were to be hit with night howlers? If I were a small mammal in Zootopia, I'd be more scared of getting crushed or gored by a larger animal than I would be of getting eaten. And as anyone who's dealt with a cornered feral rabbit knows, even animals without fangs can pack a mean bite, and do some serious damage to creatures larger than themselves. Just ask Eric Schwartz- he can demonstrate that in a comic!
I'm starting to ramble a little, arent I? Get the Wisecrack video after the break!