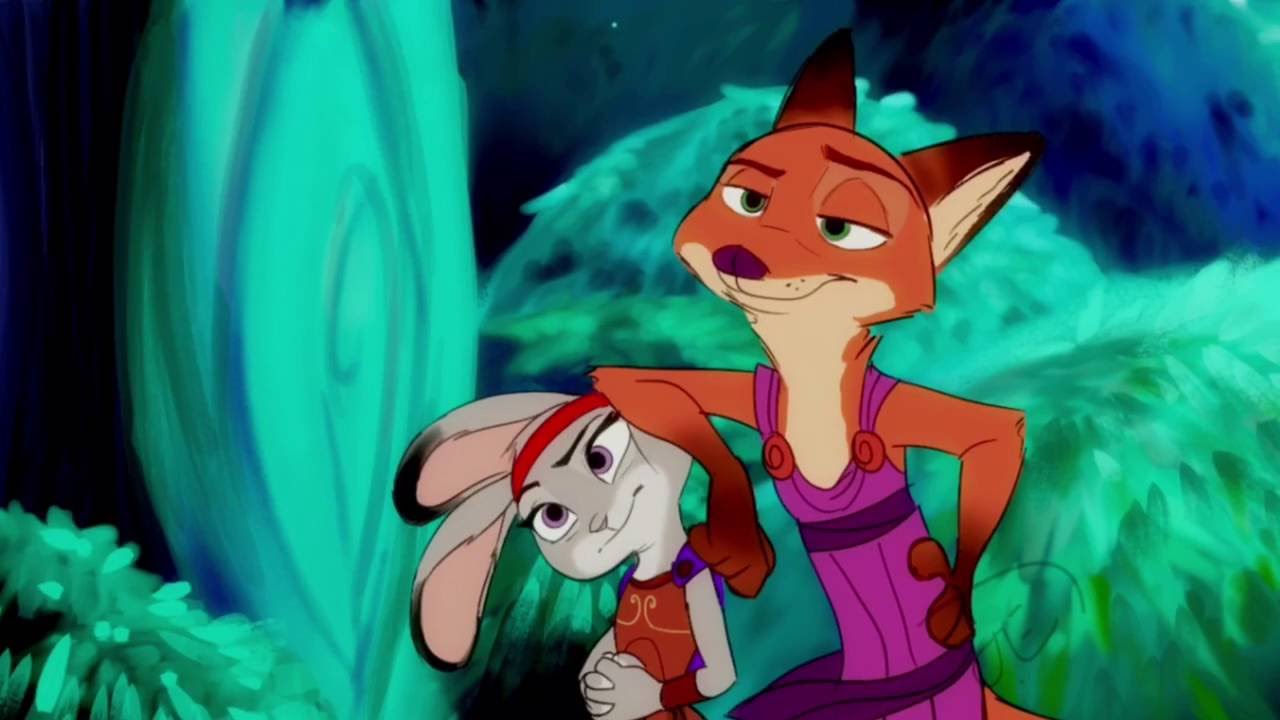 I normally don't like the videos that are just music put to collections of fanart. But this video (and the associated fanart) puts forward a great case for Nick Wilde being a Disney Princess. Not just
A
Disney Princess though.
ALL
the Disney Princesses.
Most of the art can be found on the tumblr blogs of
TrashasaurusRex
and
JudyLaverneHopps
,who both do hilarious (and freakishly sensible) Zootopia crossovers with other Disney movies. I will probably put together a "Proof that Nick is Best Princess" art of the day post sooner or later to go with this. This video was put together (with a version made specifically for Youtube at my request) by Begnsteal. Check it out after the break!