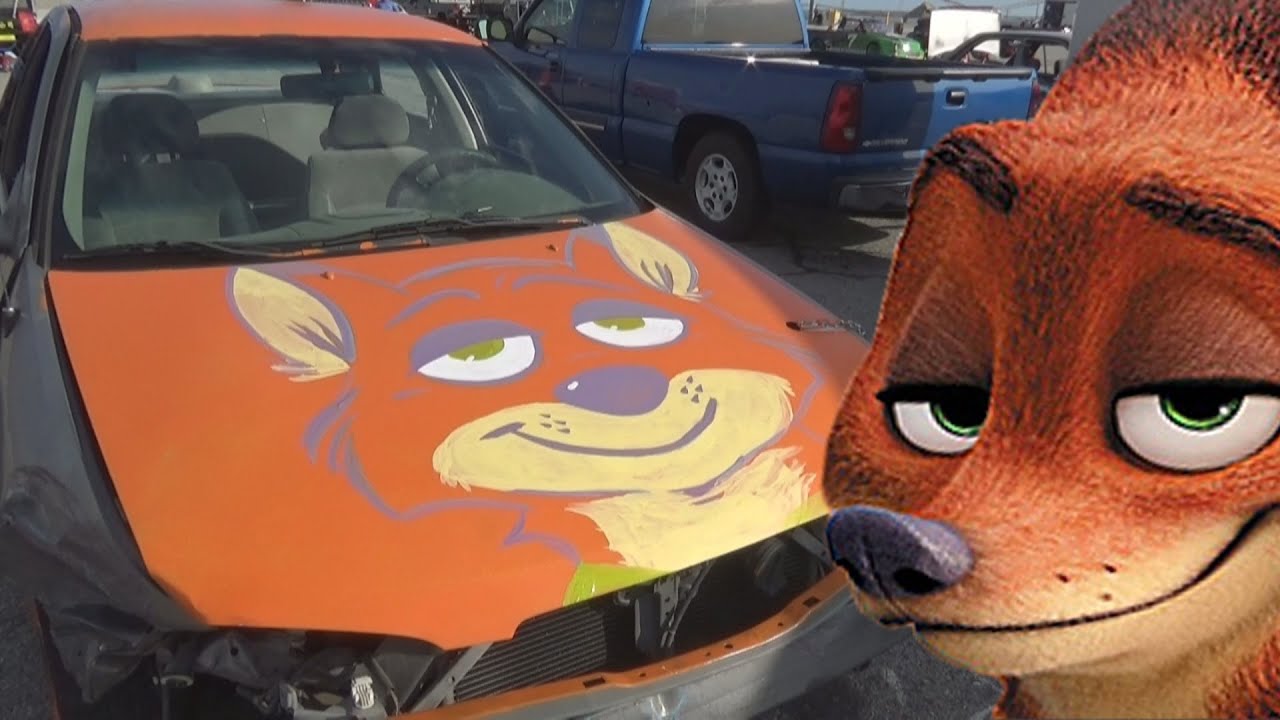 Because that is ACRacebest's plan! In addition to the music and analysis videos we've featured in the past, Race does exactly what his name suggests: he races. He produces videos for a show on youtube called The Low Budgets, which focuses on the most awesome of all forms of racing:
The Demolition Derby.
Right after seeing Zootopia, he just had to paint the car he was going to be racing so that it had Nick's face on the hood.
That is just awesome. I can't wait to see what ends up happening in the actual derby. (All he's said so far is "it went well").
For this, he's posted two videos: one where they paint the car, and another of the whole episode, which includes them prepping it for DESTRUCTION! Get them after the break!