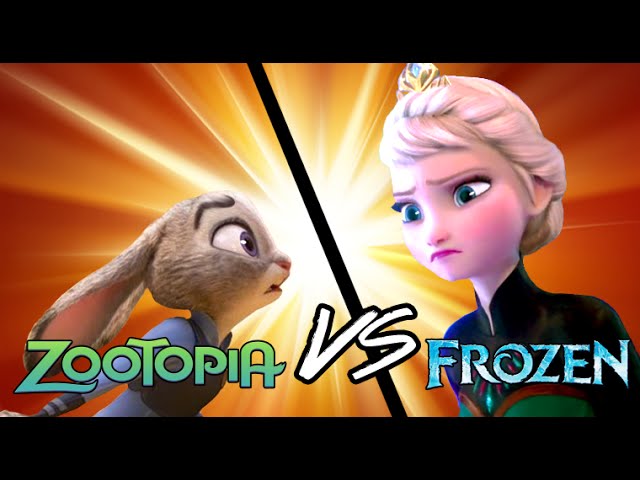 When talking about Zootopia's box office success so far, it's inevitable that someone will make a comparison to Disney's last record-breaking smash hit, Frozen. Currently,
Zootopia is the 11th highest grossing animated film of all time
(we're finally higher than Shrek The Third, thank goodness!), with
$852 Million worldwide
as of this weekend. Frozen, meanwhile, sits at the #1 spot with 1.2 Billion grossed. So, it's understandable why some people would look at the enormous gap between the movies and assume that Zootopia has no hopes of toppling Queen Elsa's reign.
But ACRaceBest would beg to differ.
My personal view of the matter is that Zootopia may have a major advantage over Frozen,
if last week's poll
is a good representative sample. Around 78% of people who answered had seen it multiple times. Repeat viewers is a huge advantage- the same advantage that Star Wars: The Force Awakens had that made it
Disney's Highest Grossing Film of All Time
. I don't have any facts about Frozen's percentage of re-watches in theaters, though, so at this point I can't directly compare the two.
Check it out after the break!
Also, I can't resist, I have to include this image.
Not sorry.